Combining plastic surgery with laser resurfacing may help reduce signs of aging
Surgical and non-surgical facial rejuvenation procedures are available that will have you feeling renewed and confident. Sponsored by The Polyclinic.
SEATTLE — As people get older, they may look in the mirror and want plastic surgery. It can be a tough decision because with surgery comes risk. In some cases, invasive treatment is not necessary. Surgical and non-surgical procedures are available to help smooth out the signs of stress and aging on the face and body.
Sometimes, surgical and non-surgical treatments work in conjunction. According to
Dr. Jeffrey Kyllo
of
The Polyclinic Plastic Surgery
, laxity and other signs of facial aging from gravity and sun-exposure can be corrected with surgery. Other things are better fixed with laser aesthetic treatments, "Resurfacing really focuses on the skin quality, pigmentation, redness, and even acne scarring," explains
Haley Trudeau
, a licensed master esthetician at
The Polyclinic Plastic Surgery
.
Most people thinking about plastic surgery are typically between the ages of 40 and 80. There's no real cut off because it's really up to when someone wants a new look. "It can work at any age," says Dr. Kyllo, "My recommendation, though, is that the worse the problem the harder it is to get a good result. So we want to not wait too long."
Dr. Kyllo was able to correct one of his patients' neck laxity and sagging eyes with surgery. Haley performed the resurfacing technique to give her a healthy glow and smoother skin texture.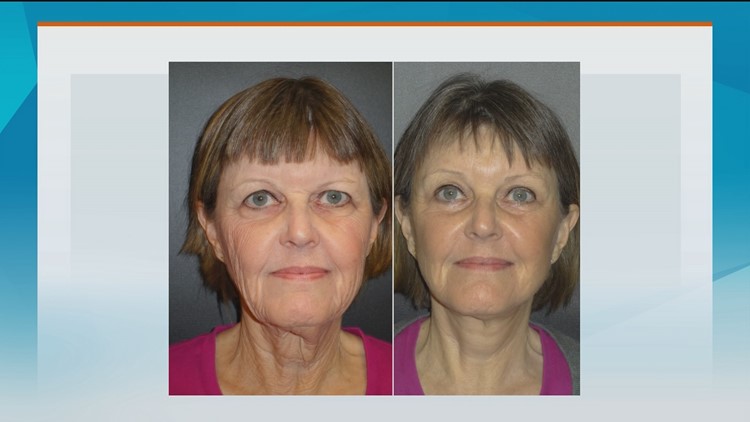 KINGTV
"You can really focus on around the mouth where the facelift doesn't always get that area," explains Haley, "So we can really improve the texture of the chin and the upper lip wrinkles."
Another patient got a surgical facelift. The aesthetic treatment improved the overall character of her skin.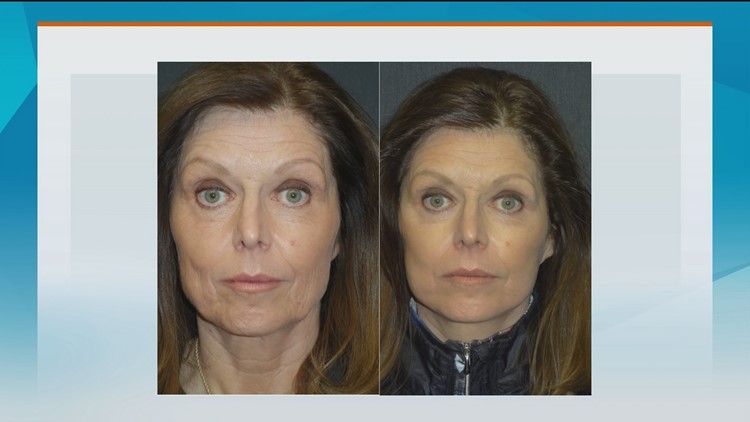 KINGTV
Simultaneously performing laser resurfacing and plastic surgery comes with advantages. According to Dr. Kyllo, the recovery time for both procedures is just about the same as surgery alone. "The other thing is that the laser [from resurfacing] hurts just a little bit, so it's nice to have the anesthesia there."
Healing time varies from patient to patient but it's usually at the two-week mark when patients feel comfortable with the results.